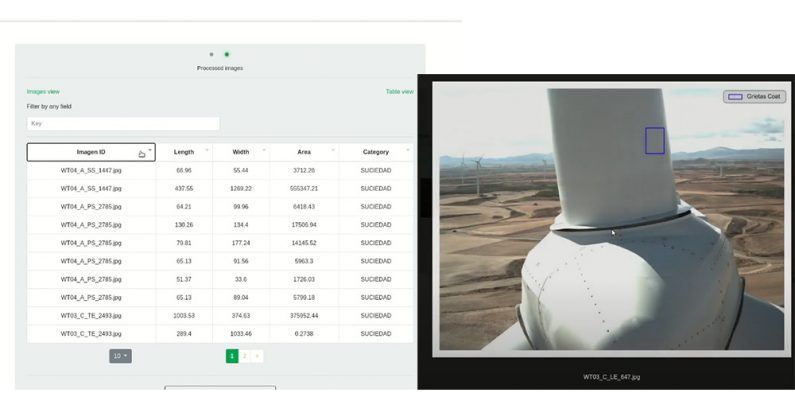 Alerion AI-based Automatic Windturbine damage detection
Deep learning as the core for automatic damage detection in wind turbines is the new future for automatic drone inspections. Alerion technologies offers the latest Artificial Intelligence and Vision innovative technologies combined with autonomous Drone flight to speed up defect identification.
Alerion AI-based WTG Damage Detection in action. Efficiency, innovation, results.